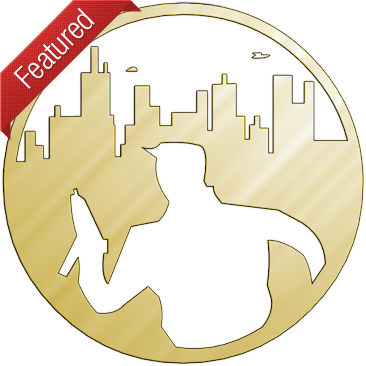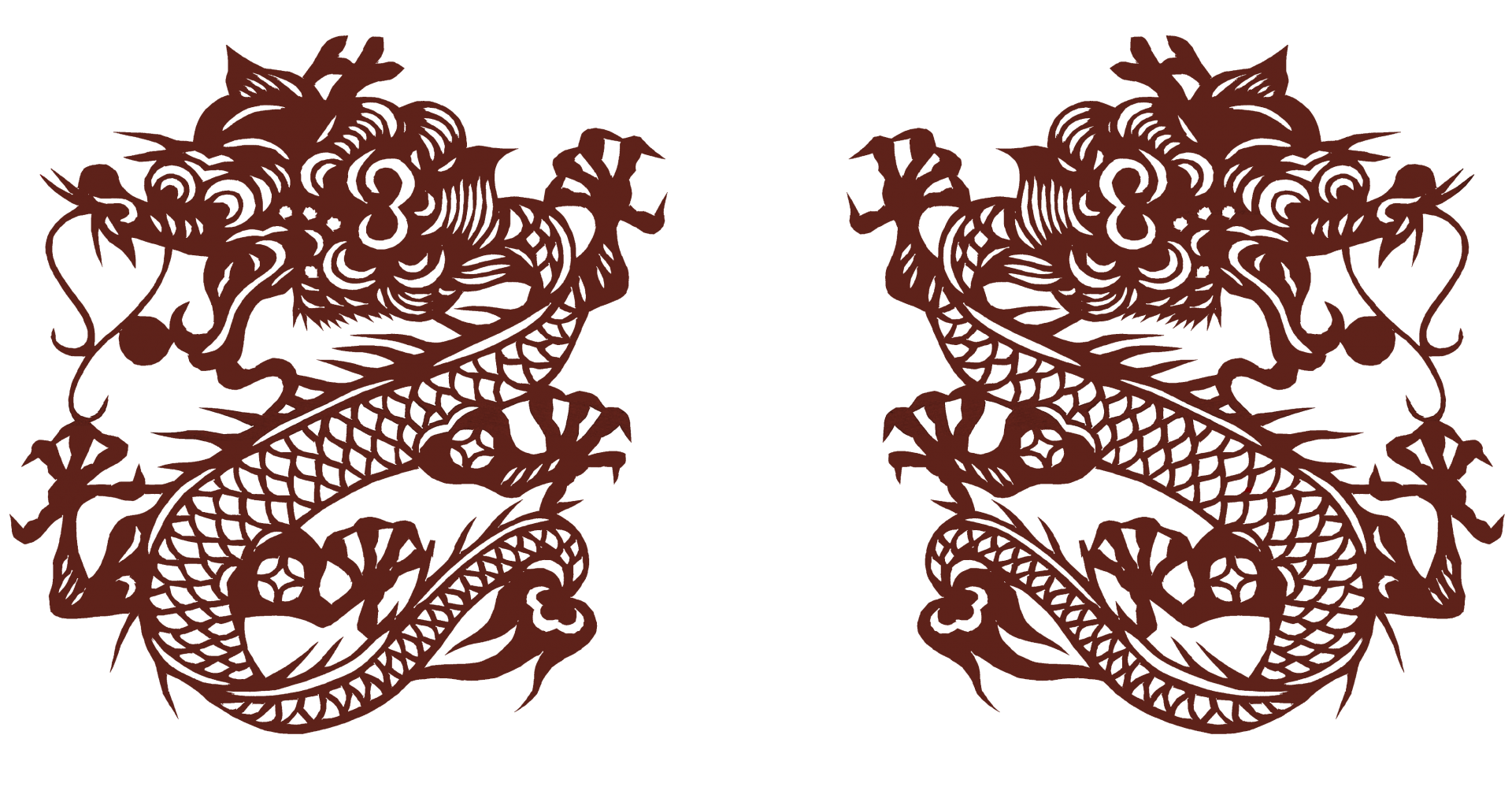 Thank you for taking an interest in our crew. The Cheng Triads is a GTA V crew for the XBL, PSN and PC that aims to bring a more honorable play style into the ways crews work around Los Santos. The Cheng Triads has its origins in Chinese Triads Groups located in East Asia and the United States, but conserve the traditional ways of recruitment and loyalty.
About the leader:
The leader is a fictional character from GTAV called Wei Cheng, already deceased by a bad business decision his son Tao Cheng has taken over the family business, but because of incapability to remain sober at the work place the crew is handled by Triad Sister Fu Heng.
The Cheng Triads practically comes from the Cheng Lineage, and heirs to the throne (Dragon Heads) must be selected by the elders or passed on by succession. Currently located in the city of Los Santos this Triads group makes Little Seoul their hometown, taking up to 1.5² miles on the Korean based territory.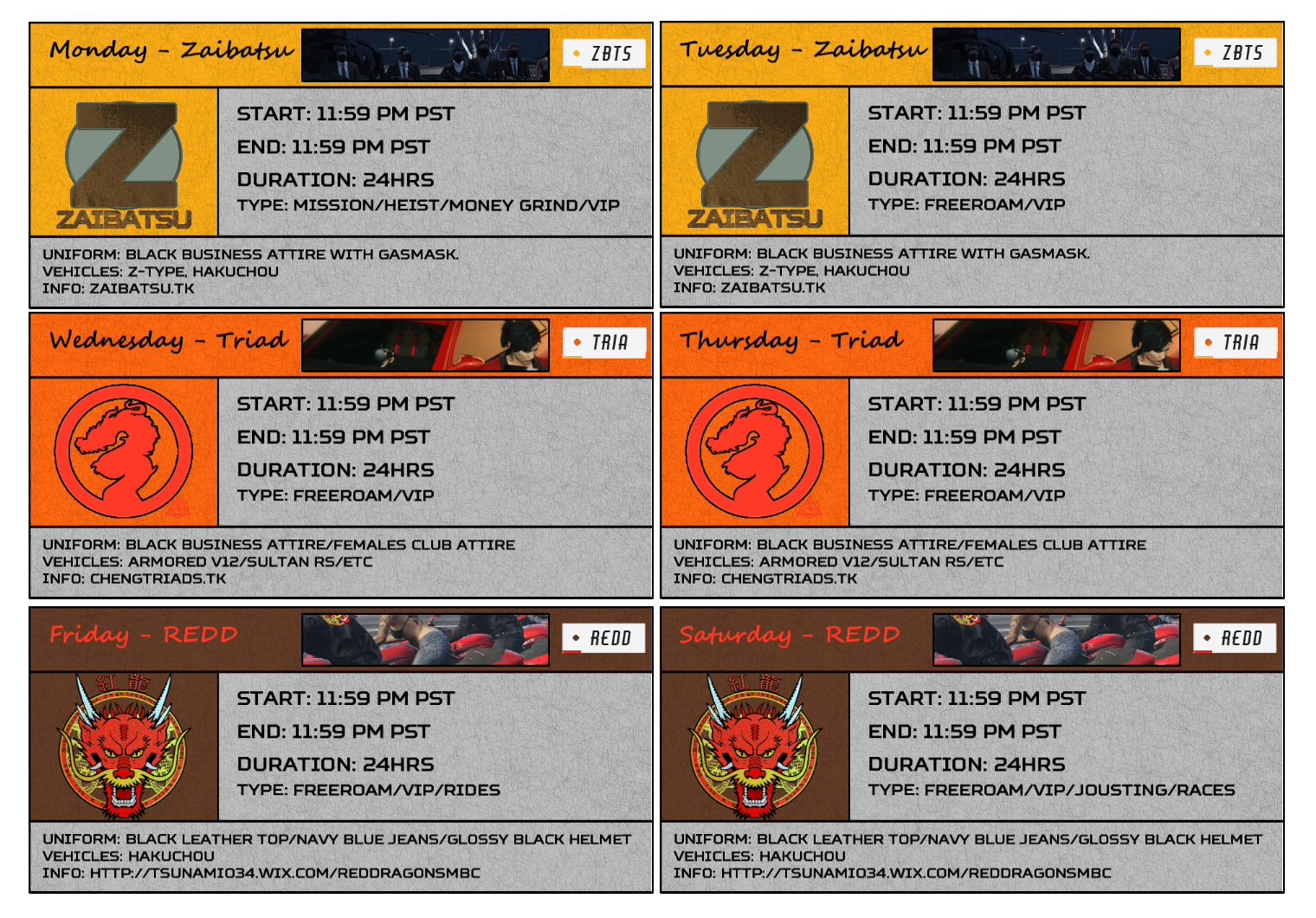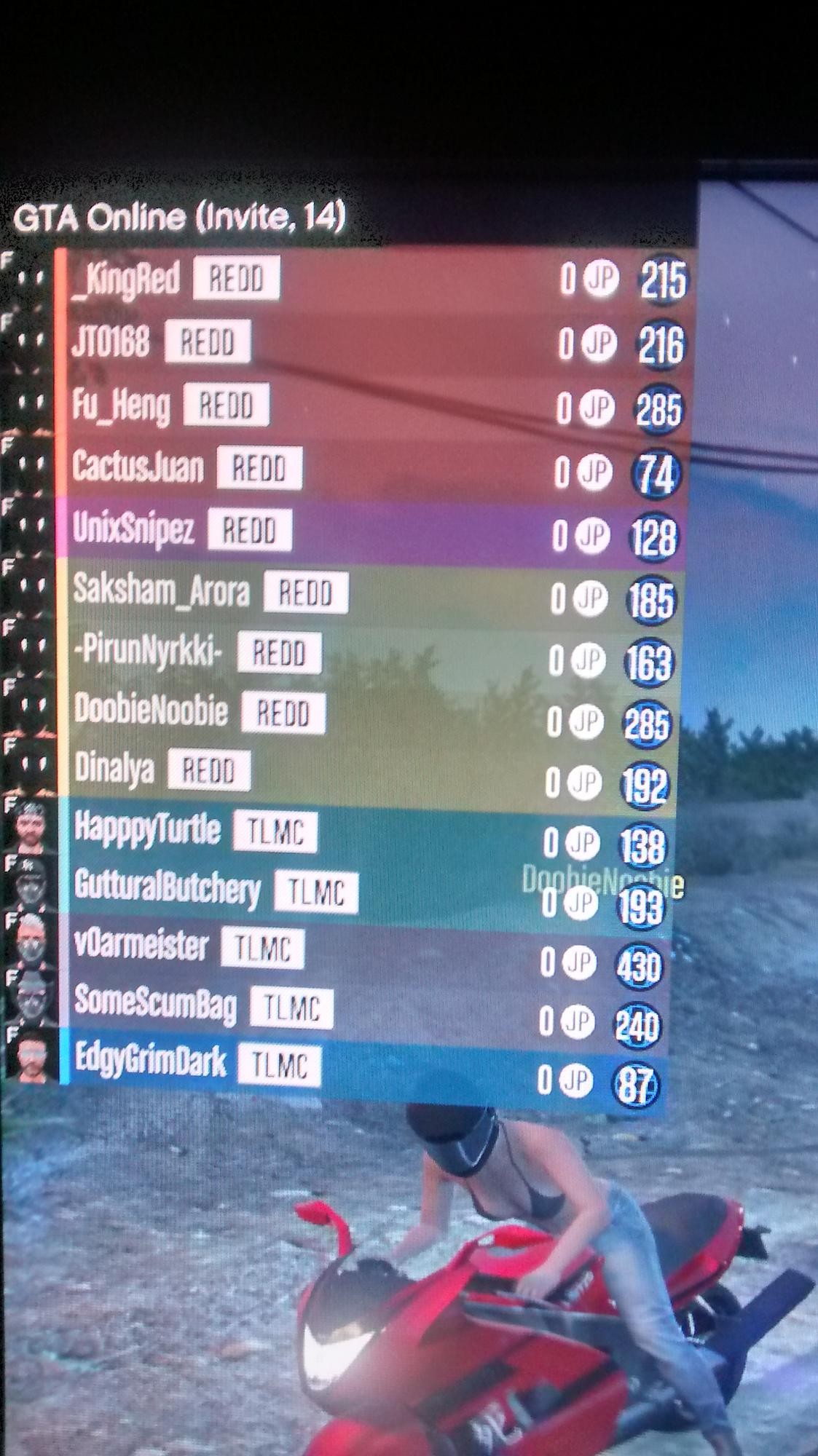 Tentative Schedule (click to enlarge)